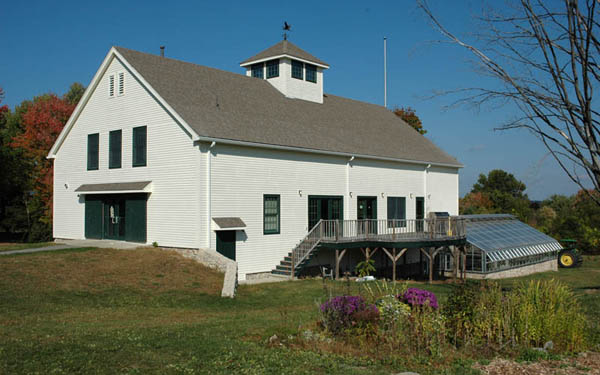 NEW: Community Harvest Project assumes Barn Operation
With the growth of Community Harvest Project and its increasing use of the Community Barn, CHP has now assumed responsibility for all operation of the barn. It is still available for nonprofit and civic use, as well as use in connection with farm visits. Please see the CHP website for more information about using the barn:
Click here to learn about using the Barn
The Brigham Hill Community Farm and Barn
Welcome to the Brigham Hill Community Barn in Grafton, Massachusetts. The Barn is home to Community Harvest Project and the headquarters of Grafton Land Trust.
In addition, each year dozens of local and regional nonprofit and civic organizations make use of the Brigham Hill Community Barn as a gathering place -- holding a wide variety of meetings and events in furtherance of their missions. Our goal is to provide a useful and inspirational venue in which the bonds of community may be strengthened and the civic life of our town and state enhanced.
---